Get more detail, get more delight
55 inch Samsung RU7300 Curved TV Smart 4K UHD  Series 7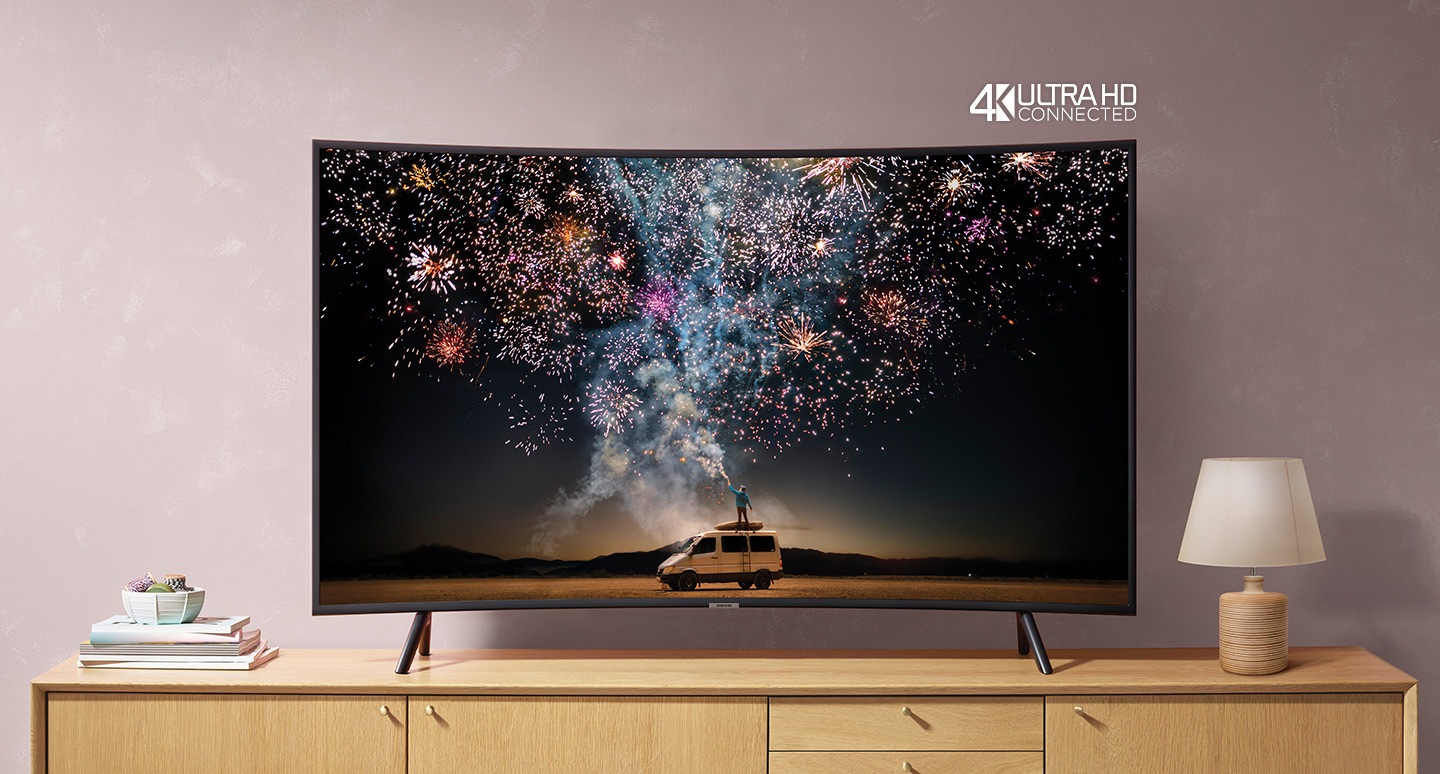 * Product design and specifications may vary depending on the model and size of the TV.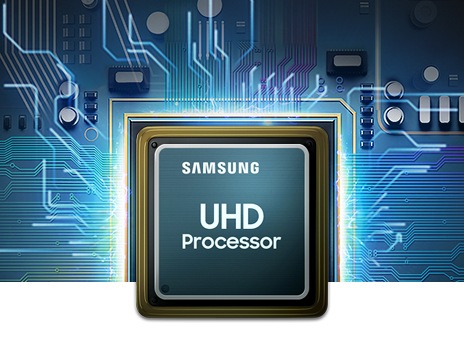 1. UHD Processor
Picture quality with the power to move you.
2. HDR
HDR shows you every detail clearly, even in the brightest or darkest scenes.
3. Smart Hub & One Remote Function
Control all of your devices and content. All you need is one.
PurColor
Watch your favorite content with natural colors that deliver details as crisp as the real thing. Get a more colorful viewing experience.
UHD Processor, powerful picture quality
Picture quality to move you, made possible by a single chip that orchestrates color, optimizes high contrast ratio, and masters HDR.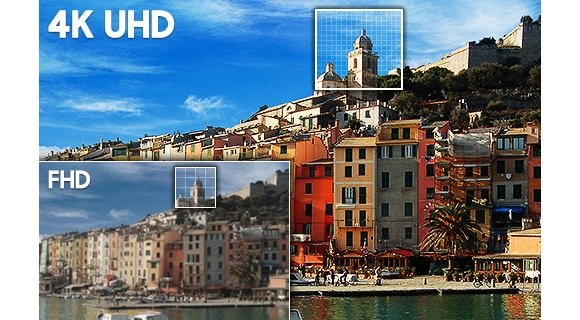 Real 4K UHD Resolution
Enjoy sharp, crisp images with 4K UHD TV that has 4x more pixels than FHD TV. Now you can see even the small details in every scene.
UHD Dimming
Enjoy color, sharpness, and contrast levels optimized for your viewing. Samsung UHD Dimming divides and processes the screen into small blocks so you see more precise details.
HDR, see more details
Watch HDR content with better clarity and detailed color expression. Samsung UHD TV gives you more accurate details in bright and dark scenes.
Auto Depth Enhancer
Experience another level of immersive viewing. Auto Depth Enhancer adjusts multi-layer contrast levels for more real images.
Slim with modern simplicity
* Actual product may differ from image shown. Please see our product gallery.
Curves inspired by nature
The natural flow of Samsung curved UHD TV will captivate your visual senses and elevate your interior décor to a new level of sophistication.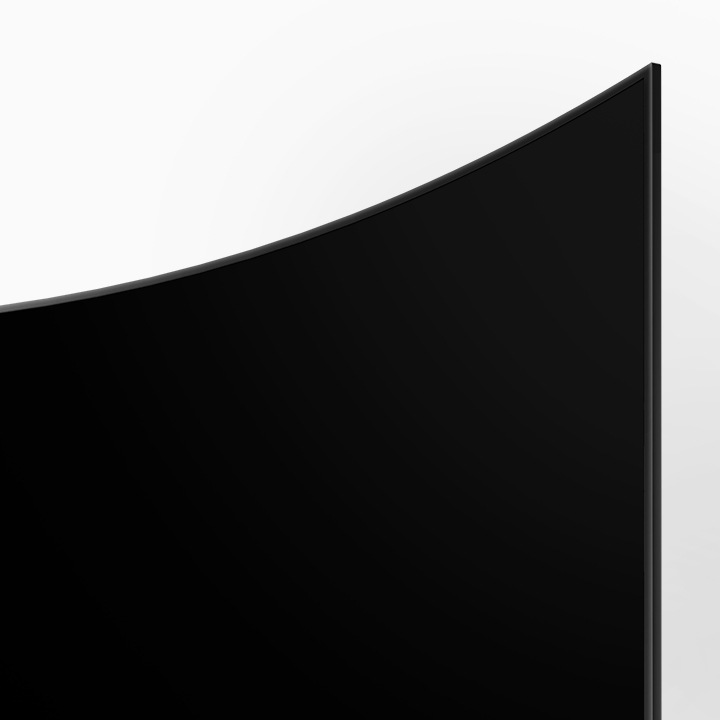 Slim Design
55 inch Samsung RU7300 Curved TV Smart 4K UHD  Series 7
Modern and polished, the sleek curved design naturally fills the contours of your space with refined design.
* Actual product may differ from image shown. Please see our product gallery.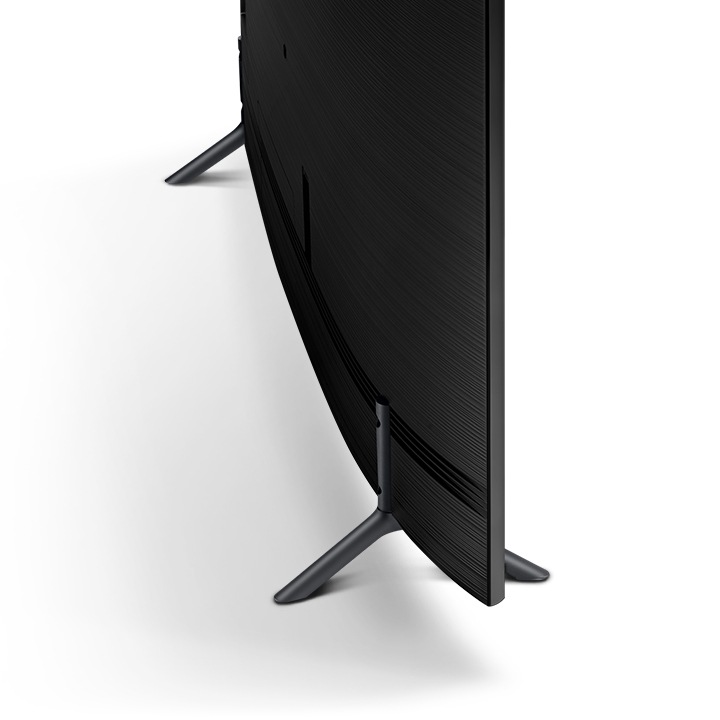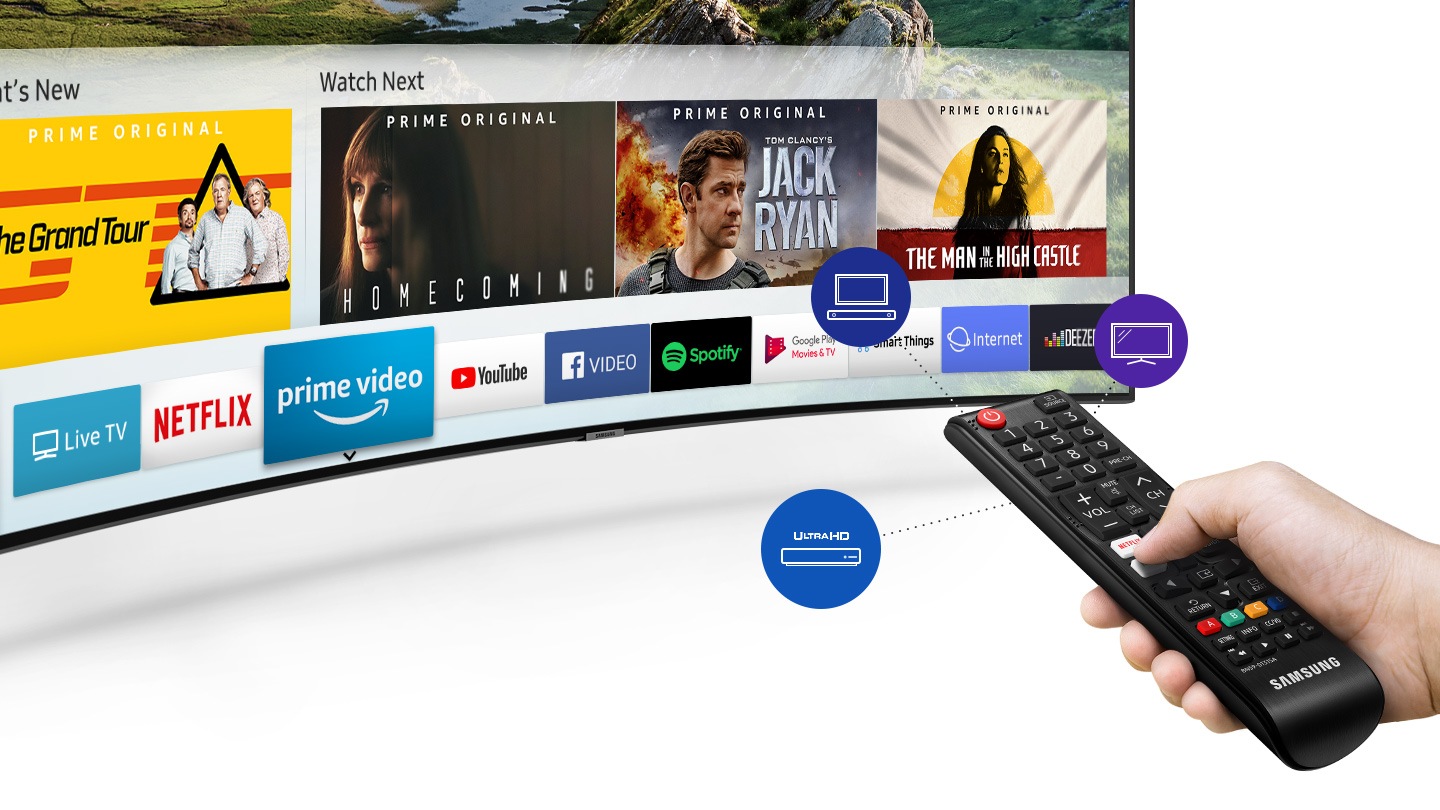 Purchase & Delivery Process: 
Home Delivery inside Dhaka 300 TK, Outside of Dhaka depends on your location.
 After confirmation of the order, products will be delivered within 24 hours – 2 Days inside Dhaka and 48 hours – 5 days outside of Dhaka.
 Outside of Dhaka, Customer have to pay a delivery charge in advance
 Outside of Dhaka delivery via courier service.
 Product delivery duration may vary due to product availability in stock.
✅Payment Methods:
✓Cash ✓Card payment ✓Cash on delivery ✓Online payment
✅ অর্ডার করতে সরাসরি কল করুনঃ ☎ 01798750383 / 01810198988, অথবা আমাদের শো-রুমে চলে আসুন ।
✅ 2000/- টাকা, আপনাকে অগ্রিম প্রদান করে, অর্ডারটি কনফার্ম করতে হবে। অবশিষ্ট মূল্য কুরিয়ার অফিস থেকে পণ্য নেওয়ার সময়, কুরিয়ার আফিসে পেমেন্ট করতে হবে।
✅ Purchase & Delivery Process:
1. Home Delivery inside Dhaka City 350/-, Outside of Dhaka Delivery 1500/- TK. Advance payment is required for Cash on Delivery. please pay the amount via BKash.
2. After confirmation of the order, products will be delivered within 12 hours – 3 Working Days inside Dhaka and 24 hours – 5 working days outside of Dhaka.
Reason to use :
Samsung Television will be the best partner to enjoy your leisure time. It ensures your comfort by providing the best services. You can enjoy all the multimedia you want without any disturbance.
It provides web browsing, gaming, and access to compatible media content stored on your computer at the quickest time.
Let you access a large number of channels that offer TV programs, movies, and music without the need to connect a TV antenna or subscribe to a cable/satellite service.
It also can receive TV programming via antenna or cable/satellite. So you can use this T.V. in all situations.
Again Origin Plaza provides the best product at the cheapest price anywhere in Bangladesh. We believe in quality, not in quantity.